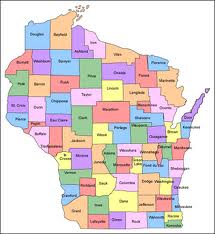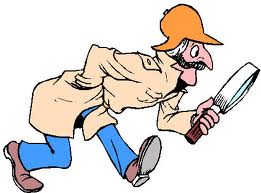 Our copyrighted and very thorough
Wisconsin PI Study Material & Application
'WI PI Super Package' INCLUDES:
(numbered below for easy discussion if you call us!)
Contact us for information about our detailed
Wisconsin private detective
licensing and test preparation package.
---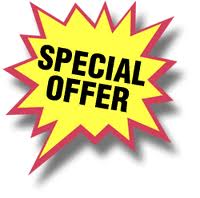 Or, some choose the $125 'Package B' instead!
Call for the contents of this more compact assistance-
smaller, nearly 100 pages,
but with the portions most say was needed!
---
Got 10 minutes? Call 818-883-6969 for the most
valuable licensing phone conversation you will ever have!


BEWARE OF USING THE WRONG MATERIAL TO PREPARE WITH!
This is

NOT

the little yellow & black paperback Exam Secrets book written in Texas and
said to be usable for all states-- we have a current edition of that book, and while interesting,
it is totally generic and it has very little to do with what is on the Wisconsin test!


---


Simulated Testing for the
Wisconsin private detective test



Also available is our on-line text that includes simulated practice license
test questions for the Wisconsin private detective license examination test,
a simulator to a computer-testing as it advises time limitations to answer each.


See

www.thePIgroup.com/seminars.htm for more information about this option.


---
Database Company Site Inspections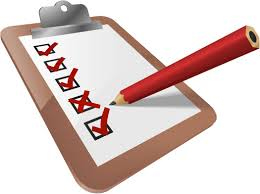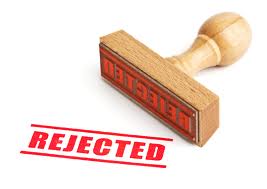 Did you know that many database companies will not
give you an account until you pass a 'site visit'?
They don't tell you what they are looking for, so you can't 'prepare'.

Many visits fail, and usually neither the inspector
nor the database company will not tell why it failed!
It's hard to pass if you are in an office building--
but it is

far harder to pass if your office is at home

.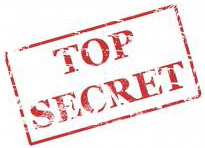 We have the secret list of what they might ask during the site visit--
and what they are secretly looking for!
Ask us to include this secret list, and we will.
---
FlashCards




Also available are our
FlashCards

of vocabulary and practice license test
questions for the Wisconsin Private Detective license examination test.
Pocket-sized as to study anywhere you go,
they include instructions for studying them using the 'Leitner System'
(a proven way of increasing the retention of data from flash cards).
These are NOT generic 'nationwide PI' flashcards!
---
From the State of Wisconsin:
Private Detective - Licensing
1) Applicants must be employed by a private detective agency to obtain a private detective license.
2) A private detective must either be covered by a comprehensive general liability policy maintained by the private detective agency or be bonded for $2,000. Applicants must be at least 18 years old. A brochure explaining the Procedures For Certification of Proficiency to Carry a Firearm is available on the Department's web site.
3) Effective January 1, 2007, applicants applying for a private detective license with the Wisconsin Department of Regulation and Licensing will be required to be electronically fingerprinted. With the digital process, results should be back within hours of the submission if no criminal record is found. Inked, hard copy fingerprint cards will not be accepted.
DIGITAL FINGERPRINTS ARE NOT REQUIRED IF YOU ALREADY HOLD A CURRENT PRIVATE DETECTIVE LICENSE.
4) The Department of Regulation and Licensing has contracted with Pearson Vue as the vendor to provide the digital fingerprint process.
To schedule an appointment, visit the IBT Reservation Center (IBT) or call 866-416-4896. Please allow up to 5 days for an appointment to have your fingerprints taken. The cost for the digital fingerprints will be $56.25 and is expected at the time of the reservation in the form of a major credit/debit card, electronic check or prepaid voucher.

Electronic fingerprinting sites are in Duluth, Minnesota and various sites in Wisconsin.

Two forms of signature identification are required: one must be a government issued identification with a photograph. Qualifying government issued identification includes a state driver's license, state identification, military photo ID, passport, valid school ID for minors only. Your reservation must be made in your legal name and your identification must match the reservation. If you do not present the appropriate identification, your fingerprints will not be taken and you will be held responsible for the fee. The staff at the IBT facilities are not permitted to make any exceptions. Plan to arrive at the test center fifteen minutes before the scheduled start time of the appointment for check- in.

Attention Out of State Applicants Only: If you currently reside outside of the state of Wisconsin and are unable to have digital fingerprints taken at an IBT test center site, you may submit your fingerprints using the Wisconsin Easy Path Network (Form #2823). You will be required to hve your fingeprints taken at a local law enforcement facility. You must submit the Wisconsin Easy Path Network (Form #2823), two fingerprint cards and the $56.25 fee to the address listed on the form. You must submit your application to the Department within 14 days of being fingerprinted.
5) Your completed Application for Private Detective License (form #469), fee, Authorization for Release of FBI Information, and a recent photograph of your head and shoulders must be submitted to the Department within 14 days after submission of your fingerprints.
If there is no criminal background history and all supporting documents have been submitted, a private detective license will be issued. If the search reveals a criminal background, the applicant will be requested to submit further information or a Notice of Denial will be sent as appropriate.
6) Applicants must take and pass a 45-question examination covering Wisconsin statutes and administrative code, as well as investigative practices relevant to functioning as a private detective.
The exam is administered by the Department of Regulation and Licensing. The exam will be available from a home, work or public computer. To register for the exam, download, complete and submit the Application for Private Detective License (form #469).

After receipt and processing of a complete application, directions for accessing the exam will be e-mailed to you.
7) A separate permit must be obtained in order to carry a firearm. (See Firearm Permit).
8) Renewal of private detective license: Any private detective license that has been expired for more than 5 years must submit a new Application For Private Detective License form#469), pass the examination and have digital fingerprints taken by IBT before the credential can be renewed.
Check the FAQs to determine if a credential can be transferred from other States/Countries.
Biennial renewal: Due by August 31 of even-numbered years
Common Denial Reason: Failure of written examination; incomplete or unacceptable application; convictions of crimes substantially related to practice as a private detective; use of controlled substances or alcoholic beverages to an extent dangerous to others; felony conviction in Wisconsin or any other jurisdiction, unless pardoned.
Convictions of crimes or pending charges may be grounds for denial of license if the circumstances of the conviction or charge are substantially related to professional practice.